Incorporating certain foods into your diet can help keep your metabolism running properly, which is crucial for those hoping to lose weight. Harsh diets typically do not work, so focusing instead on adding more whole foods and healthy ingredients into your meal plan is generally a better route for long-term success.
Plus, there is no shortage of delicious recipes that can help you along the way to achieving your weight loss goals without depriving yourself of your favorite foods. Keep reading for more.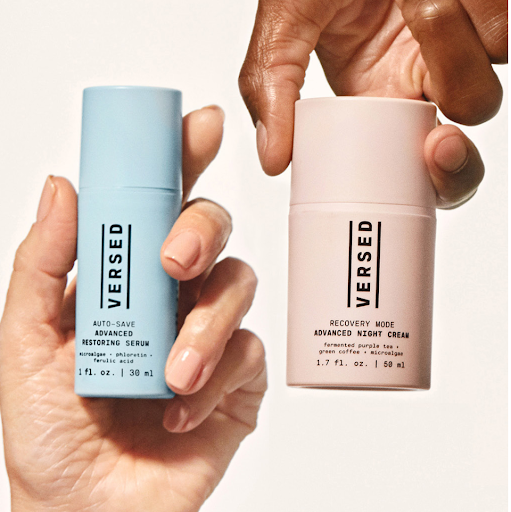 The Skincare Combo That'll Take Years Off Your Face
Shutterstock
Instant Pot Mexican Chicken
What You'll Need: chicken breasts, chili powder, smoked paprika, cumin, salt, cayenne pepper, vegetable oil, can diced tomatoes with green chilies, canned chipotle chilis in adobo sauce, garlic
Full Recipe: Fannetastic Food
Why You Should Try: This instant pot recipe is a perfect option for meal prep, and it can be put to use in many different recipes (tacos, bowls, salads). Besides chicken being an excellent source of protein, this recipe also incorporates plenty of spices that can help kick your metabolism into high gear.
Shutterstock
Chili Shrimp And Kale Salad With Honey Dijon Dressing
What You'll Need: kale, shrimp, chili powder, garlic powder, black pepper, paprika, salt, olive oil, tomatoes, strawberries, avocado, nitrate free bacon
Full Recipe: Nutritious Eats
Why You Should Try: This recipe is a great resolution to any dieting fatigue. By mixing in plenty of flavors, there's nothing boring about this salad. It incorporates metabolism-boosting spices, and that's not all. According to Medical News Today, the base of this salad, kale, "may boost metabolism thanks to their iron content. Iron is an essential mineral for metabolism, growth, and development."
Shutterstock
Cheesy Spinach-&-Artichoke Stuffed Spaghetti Squash
What You'll Need: spaghetti squash, water, baby spinach, frozen artichoke hearts, reduced-fat cream cheese, Parmesan cheese, salt, ground pepper, crushed red pepper, basil
Full Recipe: Eating Well
Why You Should Try:  Per serving, this delicious recipe is only 223 calories. Plus, it incorporates amazing veggies — spinach, squash, artichoke hearts — that can help fill you up on healthy nutrients. Crushed red pepper is also another spice that studies show might help boost your metabolism.
Shutterstock
Sweet Potato Black Bean Bake
What You'll Need: sweet potato, onion, bell pepper, black beans, lemon juice, salsa, extra virgin olive oil, garlic, cumin, allspice, black pepper, Kosher salt, cilantro
Full Recipe: Sharon Palmer
Why You Should Try: Sweet potatoes are high in fiber and other healthy nutrients, making them ideal for weight loss."They are great to eat pre- and post-weight training workout, as they provide sustainable energy and essential nutrients which help with electrolyte balance and allow the body to continue to preserve muscle mass," Alana Kessler, RD, tells Women's Health.




Source link Fit Fast Breakfast