When you're working to lose weight, there are a number of eating methods you can follow which will net similar results. Provided you're in a healthy calorie deficit and eating a well-rounded variety of foods, you can achieve weight loss on almost any diet. However, a low-fat diet has been shown to offer a number of benefits that may contribute to your success.
According to Science Daily, long-term effects of a low-fat diet may include the reduction of insulin dependent diabetes, and even reduction of the risk for heart disease. If you feel as though a low-fat diet may be a good fit to help maintain weight loss and support your overall wellbeing, these are the four low-fat foods you should be eating everyday, according to a registered dietitian.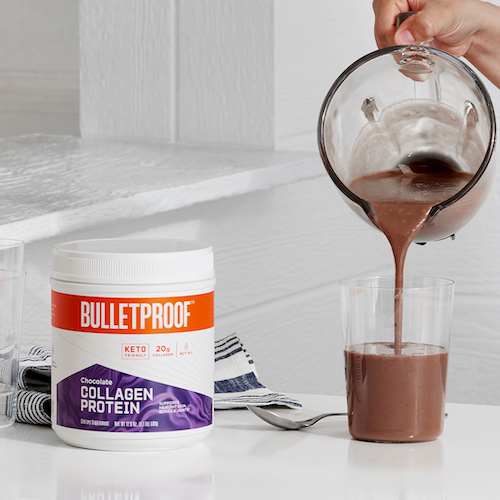 Add this to your diet to help with your skin, bones, and joints
Shutterstock
Cabbage
A vegetable that is often forgotten about but boasts a number of health benefits is cabbage. According to registered dietitian Shena Jaramillo, "Cabbage is high in fiber, easy to prepare, versatile, and keeps for long durations. Cabbage is an excellent source of fiber which will help to keep you full. It's easy to chop up for stir frys, soups, or can be served as a side all on its own.  You can even create cabbage nachos for a healthy entree with significantly less calories than those prepared with tortilla chips. Cabbage is also an excellent source of vitamin C for immunity and vitamin K for healthy blood flow."
Shutterstock
Bananas
Bananas often get a bad rap for their high carb content, but while this is true, they are also low in fat and contain a number of wonderful health benefits which can support your weight loss goals. Jaramillo notes that "[Bananas] are an excellent source of potassium, and vitamin B6. They are only about 100 calories per serving but are full of fiber to keep you full. They are also one of the easiest choices to grab and take along with you as they come in their own handy container that keeps!"
Shutterstock
Lentils
Not only are lentils a great addition to a plant-based diet, but they are also extremely versatile and can be included in a variety of different meals to add a boost of vitamins and minerals with low fat content. Jaramillo explains, "Lentils are super easy to prep and can be served in anything from burgers to soups. They are high in fiber to help keep you full through the day. They are much lower in calories than many meat products but still contain protein. Lentils can be stored for easy access for quick lunch prep or addition to any meals."
Shutterstock
Egg Whites
If you're in search of a low-fat breakfast option that provides a multitude of other health benefits, egg whites are going to be your best bet. They're packed with protein, but without the yolk they are much lower in calories and fat, making them a great option for weight loss. Scramble egg whites with some of your favorite veggies and you have a filling breakfast that will not only support healthy weight loss, but will also manage your cholesterol and help to grow your muscles.




Source link Fit Fast Breakfast