Several actors have undergone a physical transformation to get into a shape and also to maintain a healthy lifestyle.
DNA Web Team
Dec 16, 2020, 02:40 PM IST
Recently Ganesh Acharya made an appearance on The Kapil Sharma Show, wherein he spoke at length about his weight loss journey. The choreographer-filmmaker revealed that he weight 200 kilos and has now shed 98 kgs until now. Talking about how weight loss had helped him while dancing, Ganesh had said, "I danced even when I had so much weight, but the difference between then and now is that the energy in my dance has doubled. Not only this, even the size label of my clothes has moved from 7 XL to L."
Not only him, recently celebrities namely Cyrus Broacha and Fardeen Khan opened up about getting leaner and fitter leaving the netizens astonished. 
We have listed down a few celebrities who have often spoken about undergoing physical transformation and leading a healthy lifestyle. The celebs listed are namely Adnan Sami, Arjun Kapoor, Bhumi Pednekar, Cyrus Broacha, Fardeen Khan, Ganesh Acharya, Parineeti Chopra, Ram Kapoor, Sara Ali Khan, Sonakshi Sinha, Tanmay Bhatt and Zareen Khan.
Check it out in detail below:
1. Adnan Sami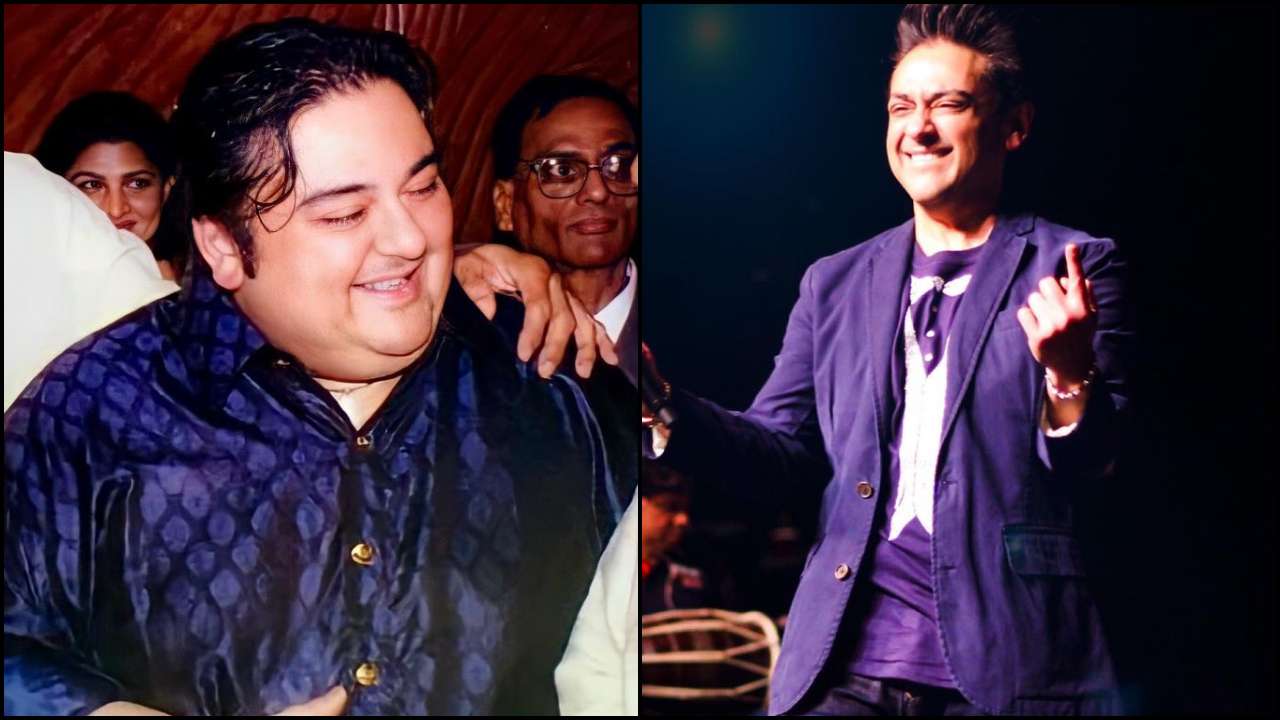 1/12
Once weighing 220 kilos, singer Adnan Sami has come down to the 65 kgs of weight. Back in 2013, he had recalled about reducing 155 kgs of weight. The singer had said, "From 220 kilos, I have reduced about 155 kgs, that's like shedding two individuals out of your body. It often happens, that people fail to recognise me now. But I am happy I did that, this has filled in me a lot of stamina and energy. And I am standing in front of my listeners and admirers after the entire journey. It's very overwhelming."
2. Arjun Kapoor
2/12
Arjun Kapoor once weighed 120 kilos and once he became an actor he flaunted his six-pack abs. Talking about being overweight, Arjun had said in an interview, "Being fat was part of my life. Actually, I never wanted to lose weight, content with what I was. But I knew I was lying to myself that I was happy being this way."

Arjun had revealed that it was Salman Khan who inspired him to shed extra kilos.
3. Bhumi Pednekar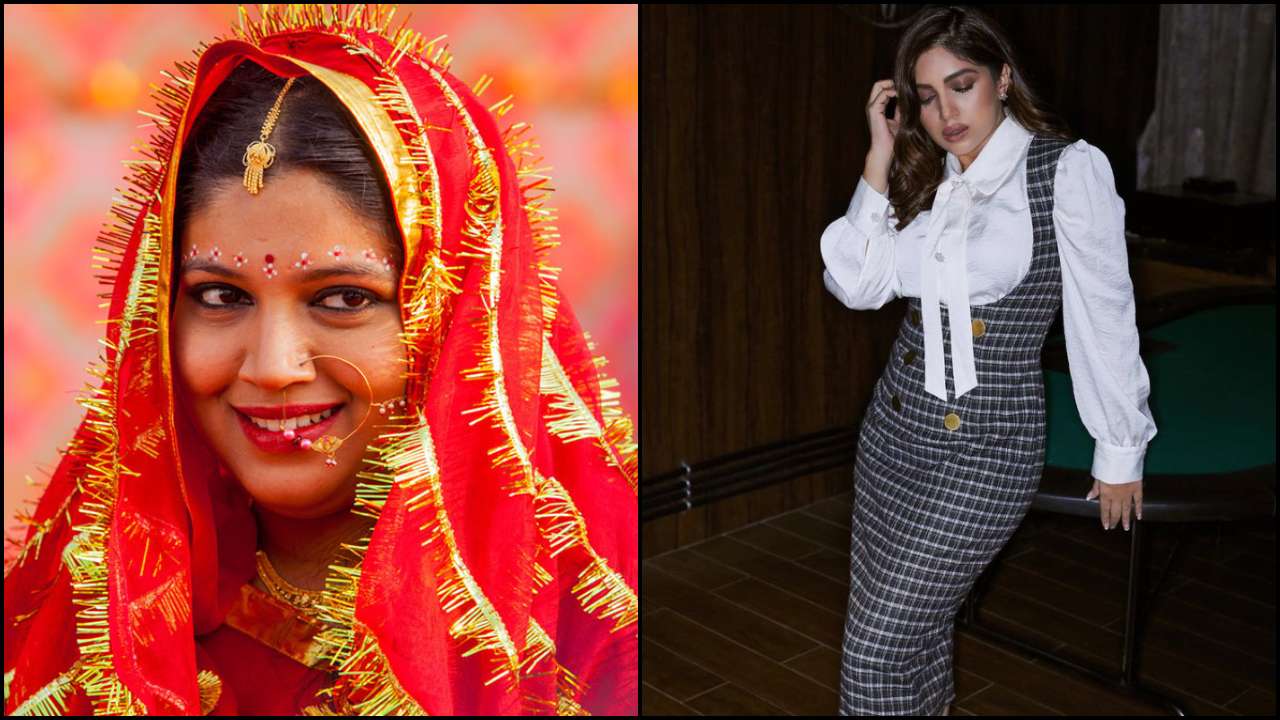 3/12
After gaining more weight for her debut film Dum Laga Ke Haisha, Bhumi Pednekar lost weight once the shoot was done. Talking about it, she had said, "The shoot was over mid-2014, and I went back to my normal life and ghar ka khaana. The weight remained the same for a while, then started coming down." Bhumi went on to lose about 27 kgs of weight.
4. Cyrus Broacha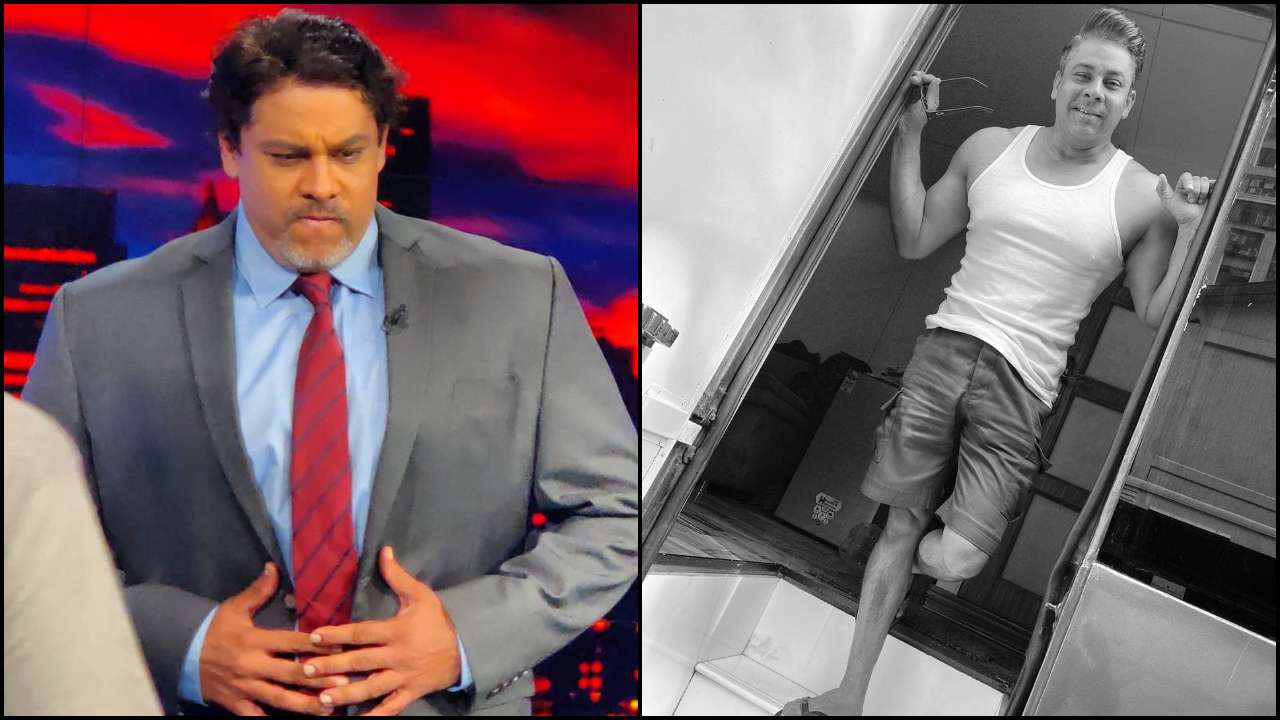 4/12
Comedian Cyrus Broacha recently posted his leaner look after undergoing some physical transformation. Talking about his weight loss journey, he had told Hindustan Times, "It's a wrong assumption that we go to the gym to lose weight. When people say you have lost weight, I get depressed. I love lifting weights. I have no interest in losing weight ever; I want to be as strong and big as possible."
5. Fardeen Khan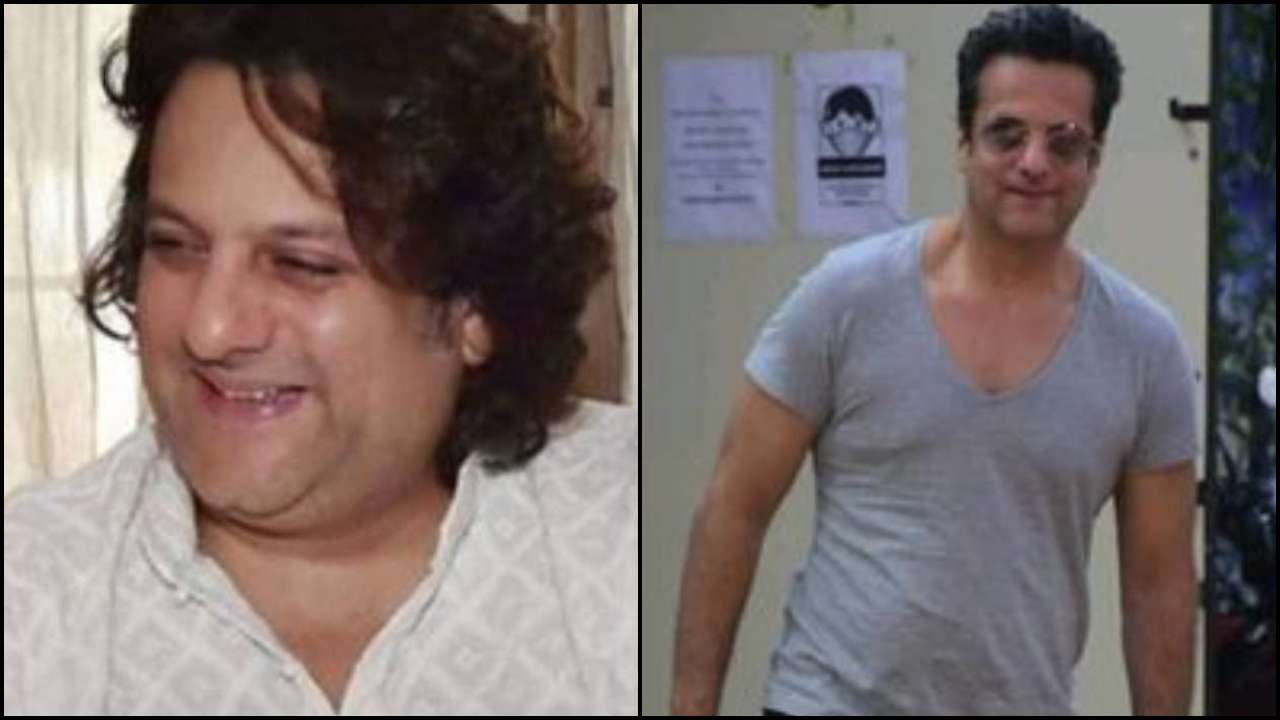 5/12
Fardeen Khan is all set to make a comeback on the screen and for the same, he went back to his leaner self like his initial years of career. The actor revealed that he lost 18 kgs in six months. He told The Times of India, "I had stepped back then. I was happy. It was this year that I wasn't feeling 25 anymore. I wanted to physically feel 25. As you grow older, body degeneration catches up with you. I wanted to feel very, very good again. You need to think about it as a body-mind connection. I came across this in some reading I was doing. I started eating right and healthy coupled it with correct workouts. I have lost 18 kg in the last six months, but 35 per cent journey is yet to go in this aspect. In the work that we do in our industry, you are expected to look your best and you indeed want to look your best."
6. Ganesh Acharya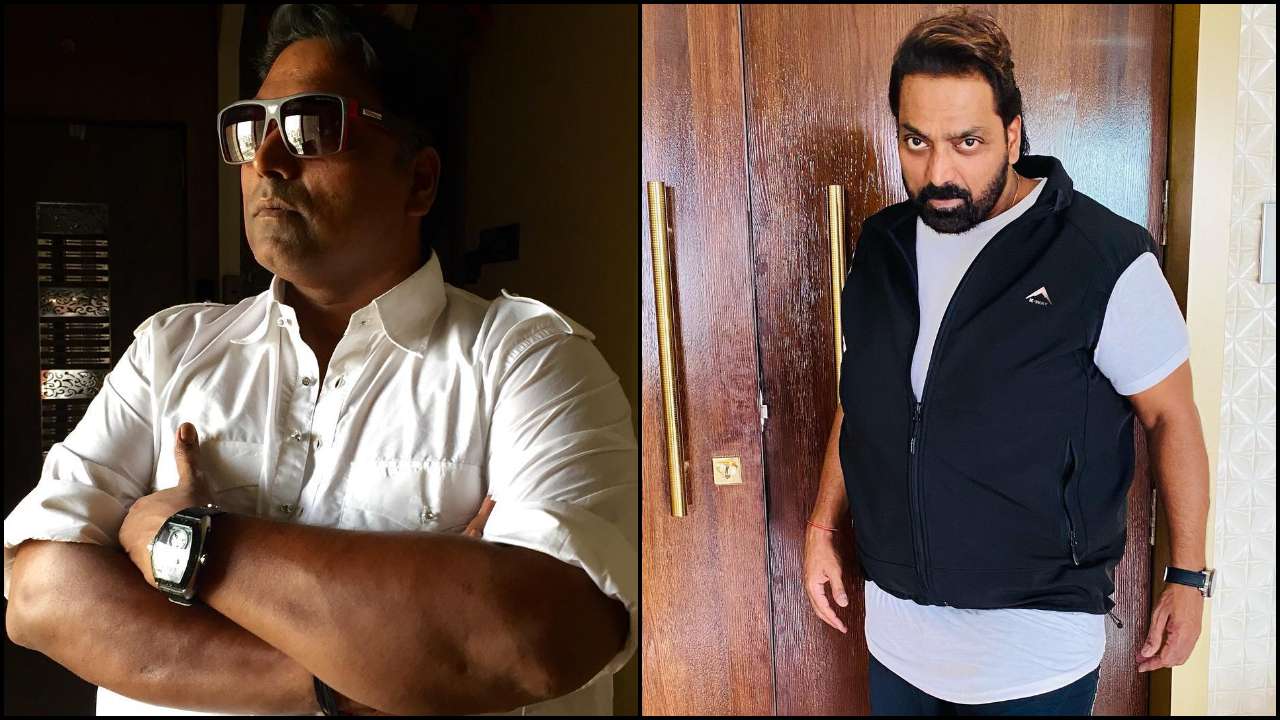 6/12
Choreographer-filmmaker Ganesh Acharya recently made headlines for his weight loss journey. During his appearance on The Kapil Sharma Show, he revealed that he weighed 200 kilos of weight and lost 98 kgs eventually.


7. Parineeti Chopra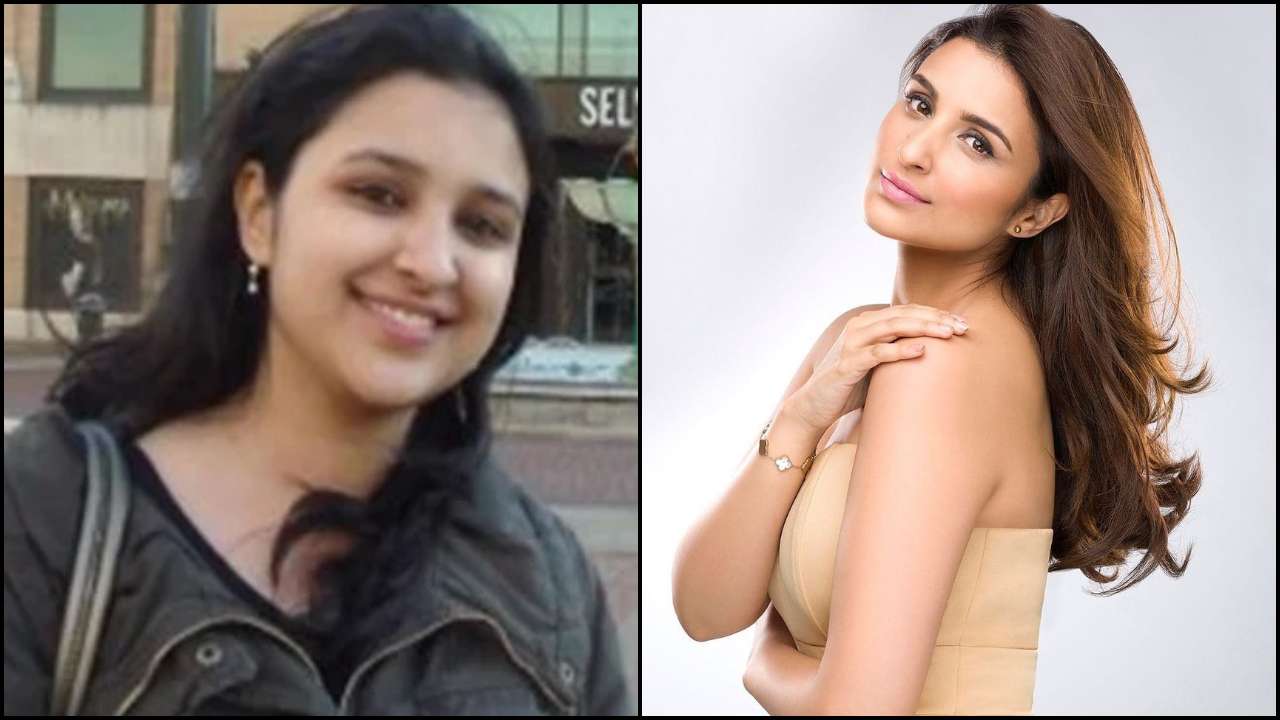 7/12
Parineeti Chopra had revealed that she had a tendency to gain weight and despite that, she lost 28 kilos of weight. She had said, "I am a 25-year-old and there is no reason for me to look fat. I want to look great. I am taking care of myself and I am losing even more weight because I want to look better."

After losing weight, Parineeti had stated, "I used to be 86 kilos; I used to wear size 38. Right now, fitting into jeans of size 30 is a big achievement."
8. Ram Kapoor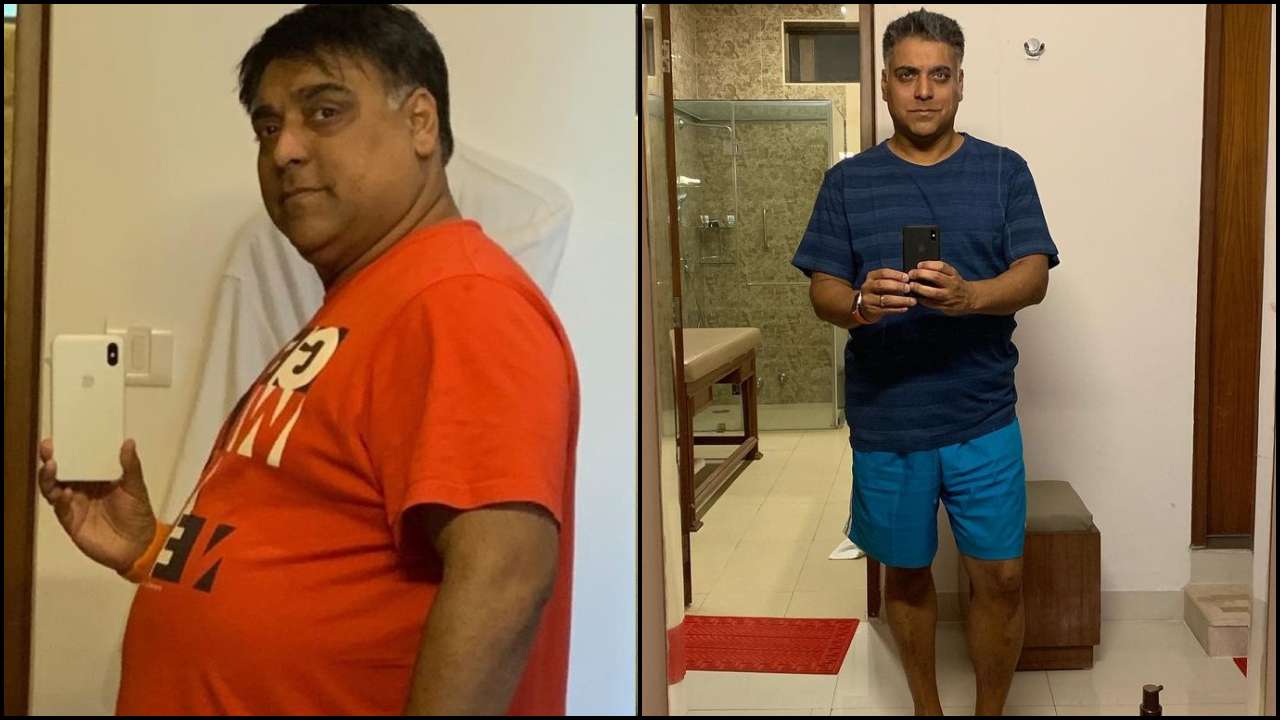 8/12
In 2019, Ram Kapoor had shared his before and after photo while undergoing a major physical transformation. Talking about his weight loss journey, he had told Mumbai Mirror, "I was 130 kgs when I started and I want to lose another 25–30 kgs. I decided that if I wanted to do achieve my weight goals, I will have to take time off from work. It would need to be a substantial length of time — six months to a year."


9. Sara Ali Khan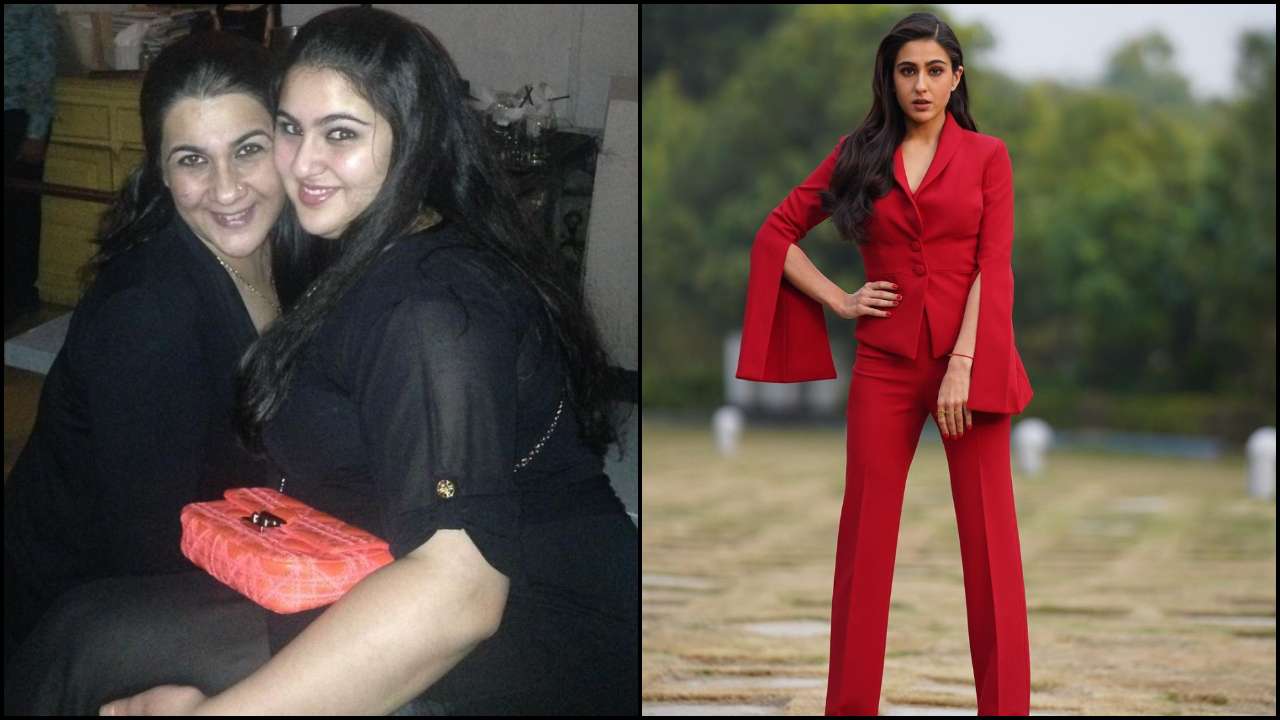 9/12
Sara Ali Khan is now touted to be one of the fittest actors we have in Bollywood. The actor has been sharing unapologetically sharing her pre-transformation photos. Earlier during an interaction with Vogue, the actor spoke about her weight loss journey. She had said, "For me, it all started in New York. I weighed 96 kg and had a year to go before I graduated. The transition from pizza to salad and from lethargy to cardio is how I kickstarted my fitness journey. I simply started eating healthy and began working out when in New York. There were so many different types of classes in that city, from functional training to boxing to cycling. But because I was so overweight at the start, [my routine] was more about cardio-heavy workouts like walking, cycling and hitting the treadmill—so that I could lose the weight before entering the intermediate forms of exercise."
10. Sonakshi Sinha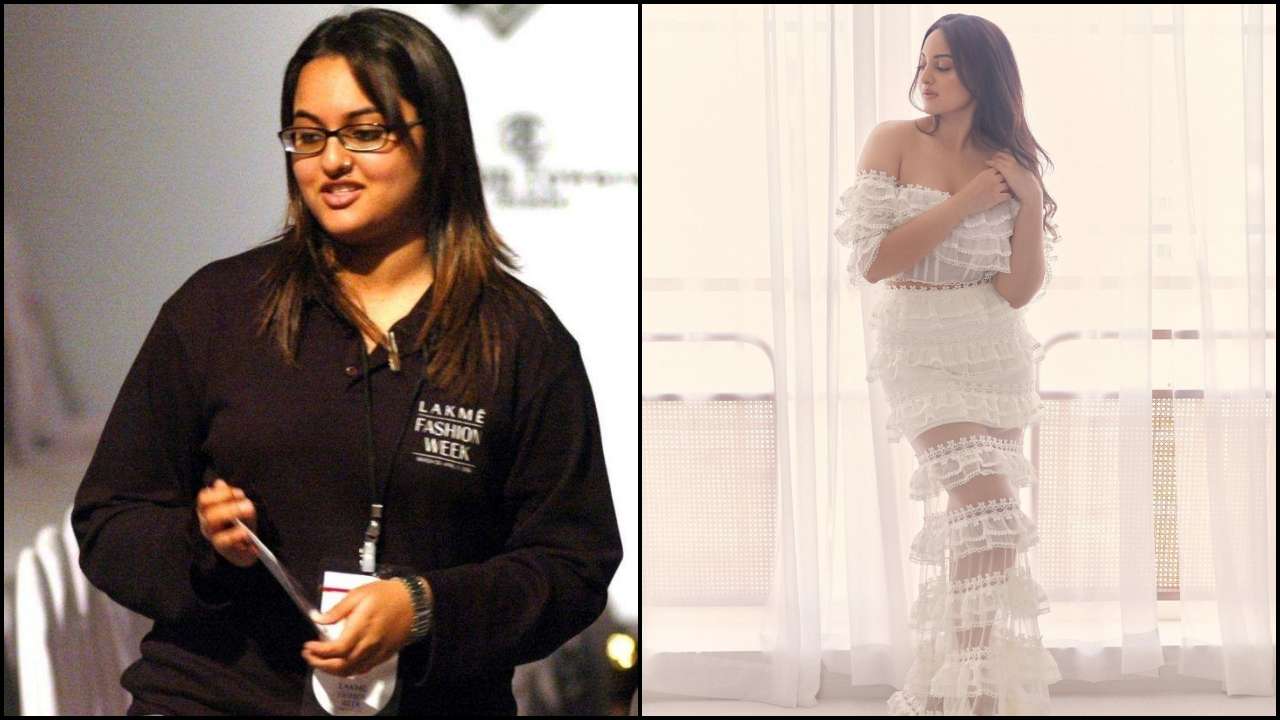 10/12
Ahead of making her debut with Dabangg, Sonakshi Sinha lost 30 kgs of weight. She had said that it was Salman Khan who motivated her. The actor stated, "He saw potential in me and egged me on to lose weight. I would say his contribution was the highest as I started taking it seriously only after he told me to."

Sonakshi further said, "If it hadn't come from within, I wouldn't have done it."

She went on to share, "It was not easy at all for somebody like me. I am the kind of person who hates the gym. I am allergic to the gym. I want to run away from it. But I think once I put my mind to something, I go out and achieve it, and I guess I did that."
11. Tanmay Bhat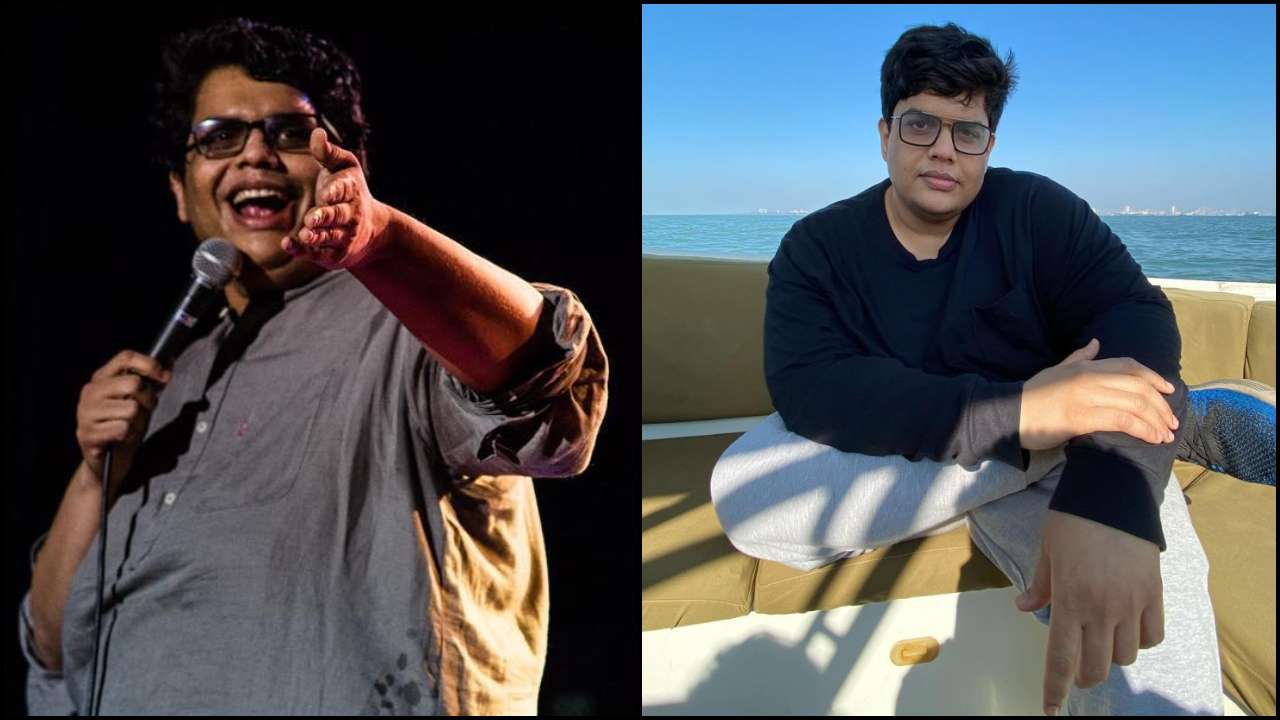 11/12
Standup comedian Tanmay Bhat lost 110 kilos back in 2017. Ranveer Allahbadia aka Beer Biceps shared the whole weight loss journey of him on his Instagram page. He wrote, "My brother @tanmaybhat lost 110+ kilos by following FITNESS SCIENCE. I've witnessed this beast transform from a walking heart attack to the chicken breast fuelled strong mofo that he is today. Everyone knows what he's accomplished. What people don't know is the science that's gone into his weight loss journey. 
Points to be noted

1)He went on a gradual caloric deficit. Cut calories VERY gradually – cut about 200/day every week. Eg. Week 1- 3000/day Week 2 – 2800/day Week 3 – 2600/day You should NEVER crash diet unless you want to lose muscle. 

2)Went on a high protein diet (backed by heavy amounts of hydration). He's 6'3 and was consuming between 180-220 grams of protein every day. Overweight people can build muscle even in a caloric deficit IF they eat a lot of protein. Burn fat + build muscle together. 

3)Lifted like a beast. Deadlifts, squats, bench presses, overhead presses. It's amazing what heavy lifting can do for a human being's body. Unfortunately, India still believes that weight training is unhealthy. This man is a living, breathing example of the power of weights. 

4)Took up Keto in bursts. Gave him the occasional weight loss boost. Most of the time, my boy was following the above guidelines. That is all. 
There is no secret to burning fat. Tanmay is not satisfied with where he's at yet. Knowing how driven he is, I am sure he will achieve his end goal. I helped him with a part of his journey & now he's hustling by himself. I don't train people any more because I wanted to dedicate more time to my YouTube channel. Wanted to help more than just 6-8 people in a day. Youtube gives me that platform! The biggest advantage of living in 2017 is that your voice can reach out to every corner of the world."


12. Zareen Khan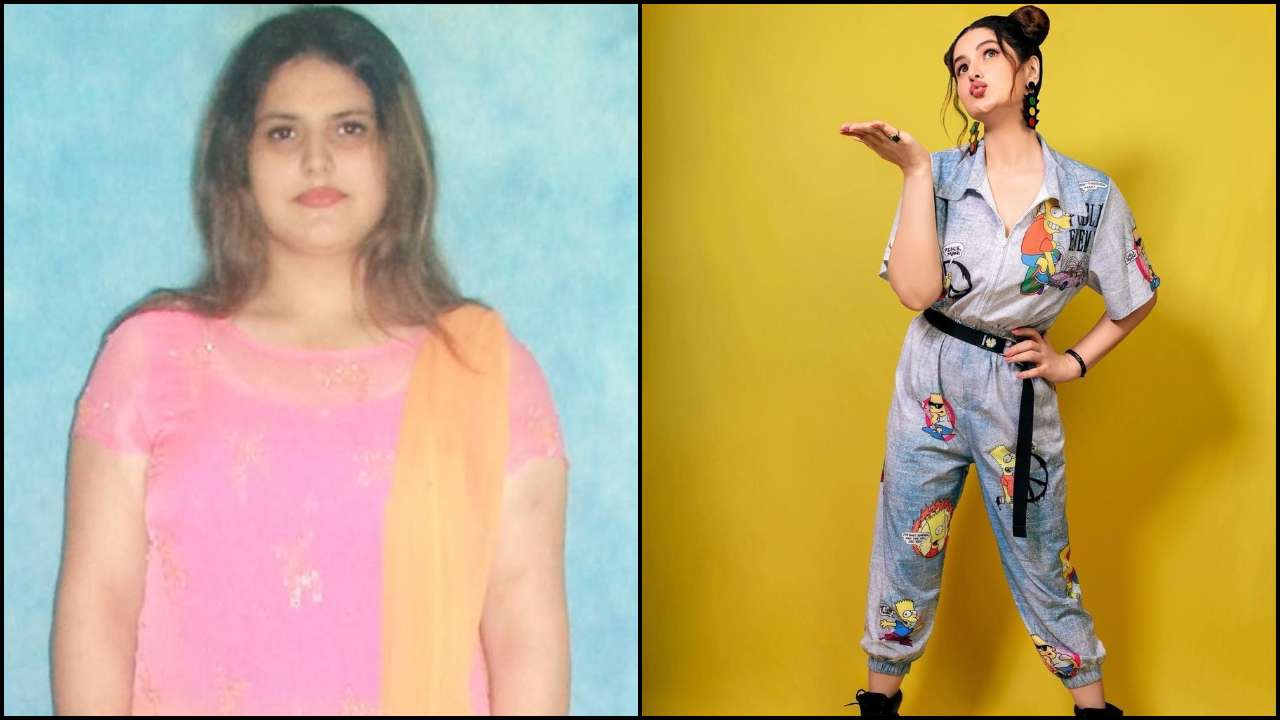 12/12
Zareen Khan had penned a note on her Instagram page about her fat to fit journey. It read as "When I look at these pics I feel proud of myself today not that I felt any lesser abt myself back then. Despite being so big I never let people's comments or ideas about me bother me. It's my life and my body and only I have the right to decide what I'm gonna do with it. Then one day I decided to let me try how it feels to b a little lighter and hence started my weight loss journey. It wasn't easy at all but every time I looked at the Progress in the mirror I got the push to do more. I had lots more energy than before and I was loving every bit of this new person I was transforming into.
When I became a part of this industry, I had lost all my weight … In fact I was asked to put on weight for my first film to look the character. Unfortunately, I was criticised to no end for my weight but again I never let that get to me. How could I? Those ppl had not seen me like the way I am in these pics here. And for me, everything was just an achievement to reach from where I was to where I am.
I continued on my fitness journey irrespective Bcoz fitness for me is a way of life now. Along with the weight loss came a lot of stretch marks bt instead of feeling ashamed of it and trying to hide it, I believe in flaunting it. It makes me feel like a tigress with her stripes.
I have come a long way in this journey of fitness and I still have a long way to go… But it's always been only for myself and not Bcoz of ppl shaming me! #IWillBeMe."