Salads are often regarded as one of the best food options for weight loss, and in large part it's true. Packed with healthy greens, salads are a great way to maintain a calorie deficit while providing your body with the vitamins and minerals it needs to support daily function. However, just because something falls under the title of a salad doesn't mean it's implicitly healthy, and falling into this trap can ultimately make weight loss much more difficult. If you've been packing your diet with greens but still can't seem to see noticeable changes in your body, this is the one mistake you could be making that's actually defeating the health benefits of your salad.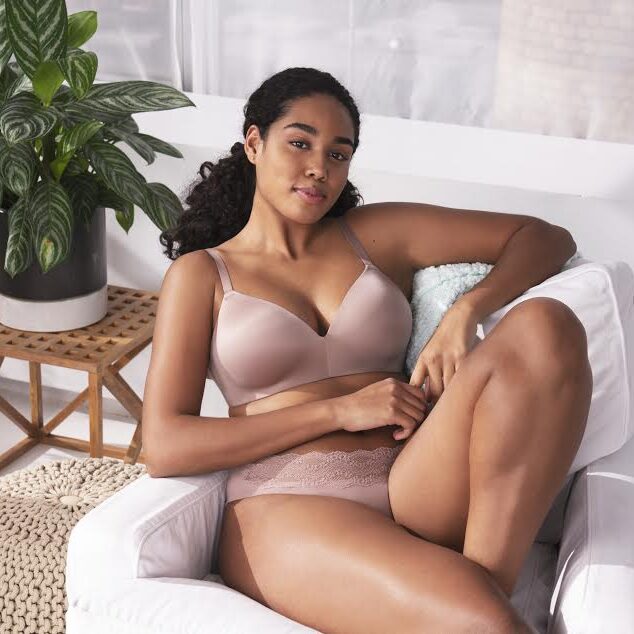 This wire free bra is the *best*
Shutterstock
The contents of your salad are the primary indicators of whether or not it has any nutritional value, but focusing only on the ingredients can make it easy to miss that fat-free dressings are actually loaded with sneaky calories and sugar that quickly add up against your deficit. Drowning your veggies in a creamy, calorie dense dressing, even if it is fat-free, may seem harmless because it appears as a healthier option, but loaded with sugar, these dressings negate all the great benefits that a salad may provide you.
Shutterstock
Keri Glassman, MS, RD, celebrity nutritionist and founder of Nutritious Life explains to Fox Nutrition, "Fat-free salad dressing should be renamed, 'high sugar dressing.' Plus, most of these dressings are usually loaded with other chemicals and don't even taste good." Creamy dressings are another strong contender for the worst addition to your salad with Peggy Kotsopoulous, RHN, nutritionist and author of Kitchen Cures telling Fox, "Creamy salad dressings are often loaded in unhealthy saturated fats and calories. They also contain many chemical ingredients, sugars and additives which can turn your once-healthy salad into a completely unhealthy bowl."
Shutterstock
The simple solution to streamlining your salads is to whip up your own dressing at home. It takes no more than five minutes and is a great way to ensure that you're getting healthy fats while also being aware of every ingredient included, without any added preservatives. If you like something light and zesty, this recipe from Gimme Some Oven will quickly become a staple. If you're fond of a creamy dressing but don't want to drag down your salads, this recipe from Cookie + Kate will do the trick to satisfy your cravings without racking up calories.
Shutterstock
Salads are a great addition to your diet plan for weight loss so long as they have the toppings to match your goals. Dressing is obviously an integral part of making your bowl delicious, but falling into the trap of calorie dense dressings can undo all the hard work you're putting into your body. Whip up your own recipe at home or take an extra moment to read the label before throwing a bottle into your grocery cart to make sure you're picking an option which compliments your meal and your goals. Your body will thank you!




Source link Fit Fast Breakfast