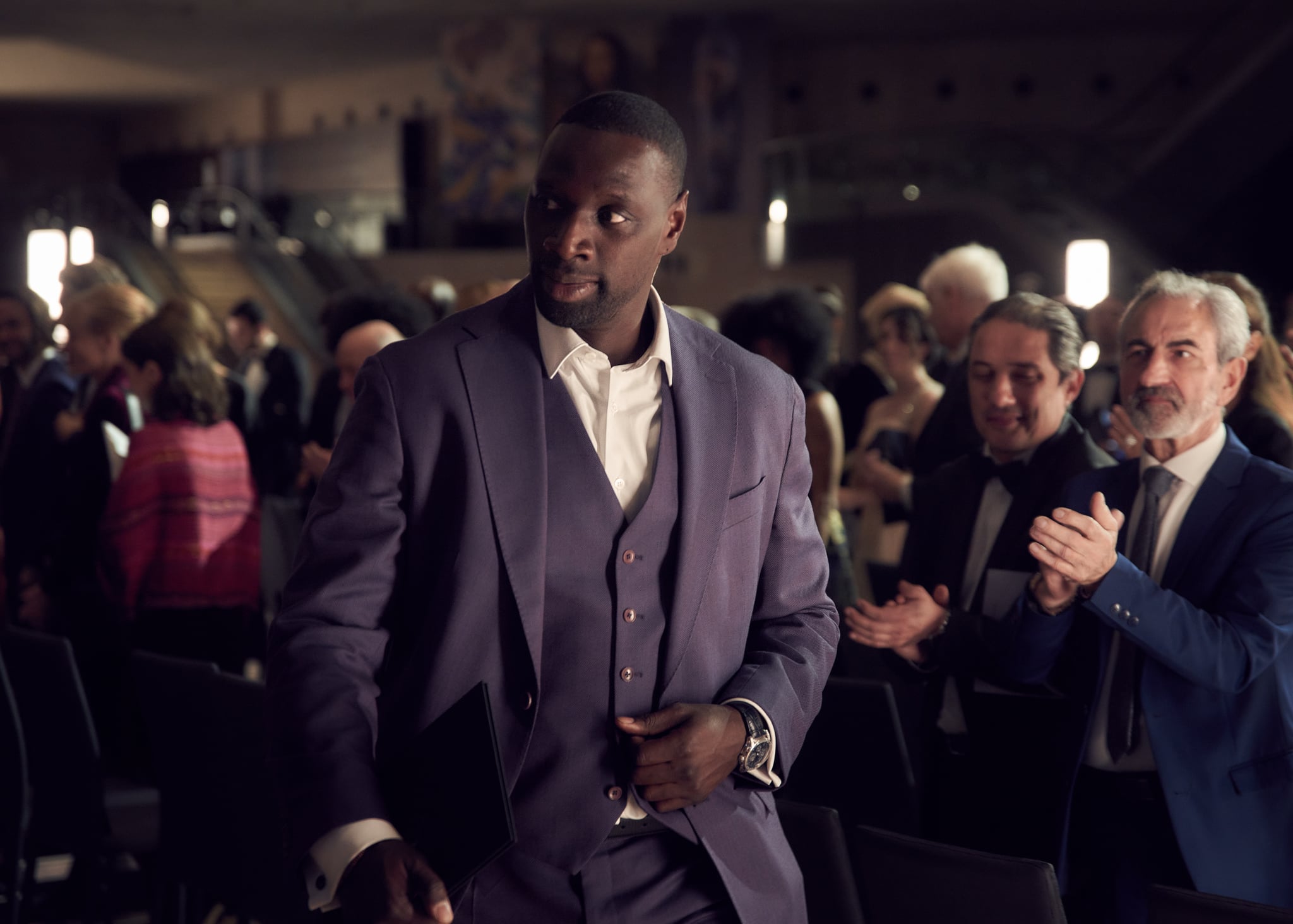 Netflix's latest series Lupin is quickly becoming a fan favorite. The French heist thriller first premiered on Jan. 8 and is already on track to break streaming records that were previously held by big hitters like The Queen's Gambit and Bridgerton. Since there are only five episodes, it goes without saying that people have already binge-watched the series it in its entirety and are ready for more. Thankfully, the story isn't over yet.
During the credits at the end of the fifth episode, Netflix confirms there will be a part two and it's "coming soon." As if that wasn't exciting enough, the remaining episodes have already been written and filmed. In a recent profile of the show's star Omar Sy in The New York Times, it was further revealed that the second part is "set to follow later this year."
As we're trying to figure out the exact release date, Netflix shows like Chilling Adventures of Sabrina, which also split its seasons in two parts, give us a good indication of what to expect. The first half of CAOS season one was released on Oct. 26, 2018, while the second half was released about six months later on April 5, 2019. If Lupin follows a similar schedule, part two could drop this summer. Although, seeing that Lupin has already filmed the second half, the release date could be even sooner! Fingers crossed for the latter.